To help children find harmony within themselves
so they can live in harmony with the world.
Work With Us
We are looking for:
Montessori teachers who have Diplomas for the 3 to 6 age group.
Teachers well versed in Hindi and Kannada.
Click here to apply >>
Disclaimer: The original Copyright(s) is (are) Solely owned by Head Start.
Celebrating 38 Years: 1984-2022
We have travelled with children for 38 years and they with us. We have grown together...sharing a purposeful journey. What is wonderful about our journey is that it continues, along different paths and avenues, but with a specific vision, to find ourselves within the connectivity of the universe. At Head Start, our greatest joy has been connecting with children, and seeing them evolve from the period of infancy to that of young adulthood; and being part of a team that shares a culture that is an integral part of our philosophy.
There are many factors that keep a family together. In the case of Head Start one of the strongest factors has been the loving support we have received. From children running in everyday with smiles and warm hugs, to caring and committed educators and team members; to the trust and goodwill of parents, and the strong belief in our philosophy and methodology, led by the spirit of Maria Montessori. We have never been market driven or oriented towards promotion of our cause. We feel and connect deeply to human reality, to the world around us. Throughout our history we have had strong connections with people and places; to those that have touched our lives. If we can find answers to human questions through peace and understanding, perhaps we will contribute in a tiny way, to building a community of thoughtful individuals who can make discerning choices.
Read more >>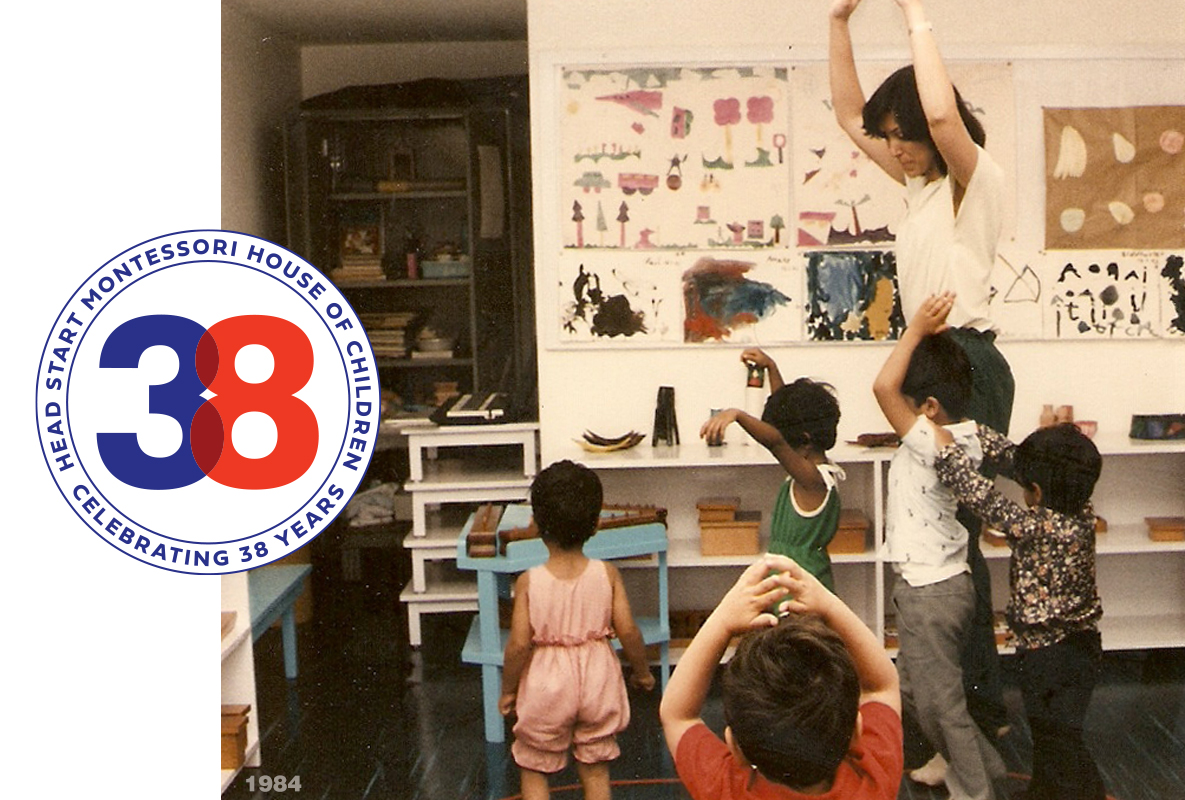 Head Start, Whitefield branch

Our journey with children has been deeply rewarding and beautiful. After more than 30 years in Koramangala, we now have a branch in Whitefield. Head Start, Whitefield offers: an Infancy Programme (15 months to 3 years), a Pre Primary Programme (3 to 6 years) and an Elementary Programme (Lower Elementary ages 6 to 9 & Upper Elementary ages 9 to 12).
Learn more about our Whitefield branch
>>
Early Years Montessori

Head Start Montessori House of Children, Koramangala offers an Early Years (Infancy) Programme in partnership with Early Years Montessori, Koramangala.
Ages 15 months to 3 years
8.30am to 12 noon
Learn more at: https://earlyyearsmontessori.org >>