Celebrating 35 Years: 1984-2019
We have travelled with children for 35 years and they with us. We have grown together...sharing a purposeful journey. What is wonderful about our journey is that it continues, along different paths and avenues, but with a specific vision, to find ourselves within the connectivity of the universe. At Head Start, our greatest joy has been connecting with children, and seeing them evolve from the period of infancy to that of young adulthood; and being part of a team that shares a culture that is an integral part of our philosophy.
Read more >>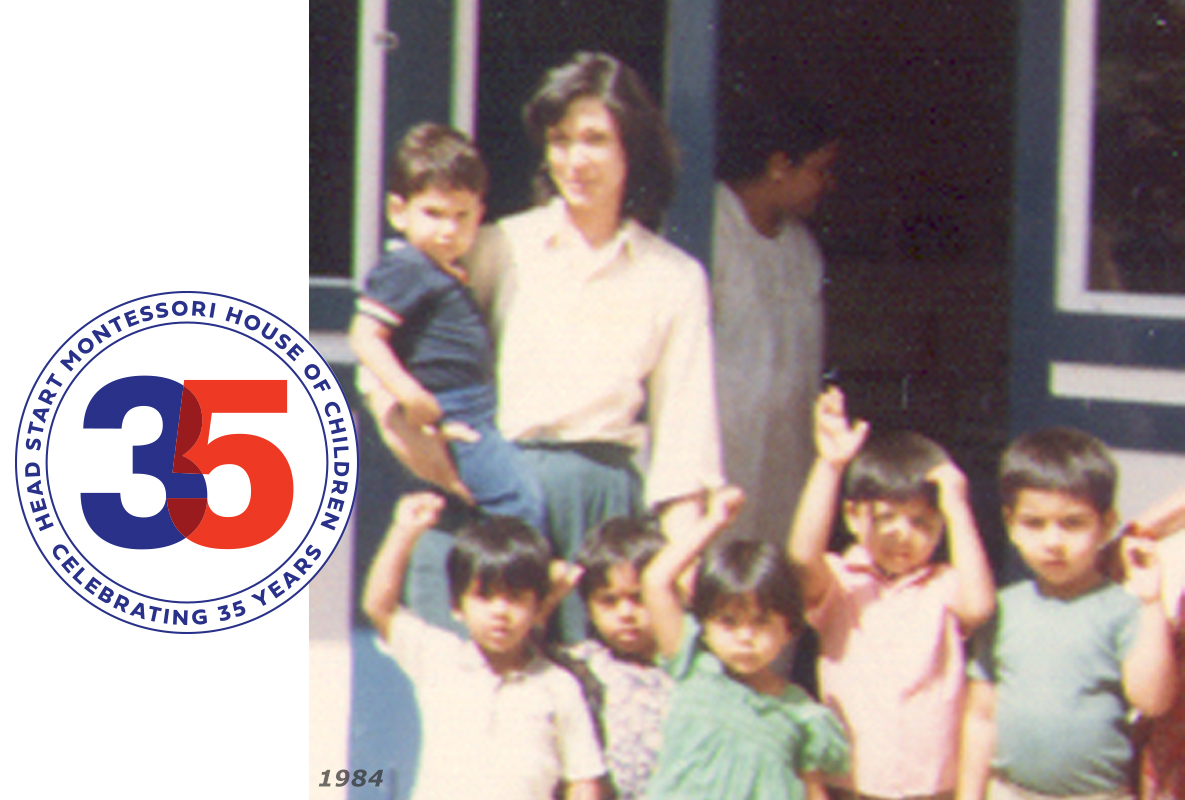 Admissions
Admissions for the Academic Year 2021-22
Admissions Applications for the Academic Year 2021-22 for our Infancy and Pre Primary Programme will be made available exclusively on our website from the 1st of October to the 15th of November 2020.
Admissions Enquiry
For the Academic Year 2020-21, parents are welcome to submit an online Admissions Enquiry Form. Your details will be kept on file and should vacancies arise, we will contact you. Kindly note that submitting an Admissions Enquiry Form does not guarantee admission and will be considered only should there be a vacancy.
Infancy and Pre Primary Admission Enquiries
(15 months to 3 years and 3 to 6 years).
Elementary Programme Admission Enquiries
(Grades 1, 2 and 3).
Reflections from our Founder
Perhaps the most important gift we can give a child is the gift to BE – to be him or herself. Montessori said, "The psychology of man is like a big continent. Take America, for example: although it already existed, nobody knew it was there. The soul of the child is rich, like a vast unknown continent – if we wish to understand, we must discover it; and to discover it we must be patient."
Read more >>
HEAD START MONTESSORI HOUSE OF CHILDREN, WHITEFIELD, BANGALORE
Head Start believes strongly in the philosophy of Maria Montessori who genuinely loved and respected the Child. She used the phrase 'House of Children' rather than the word 'School' as it becomes a home away from home. Each child becomes a member of a small community in a specially prepared environment. We offer an Infancy (Early Years) Programme (15 months to 3 years), a Pre Primary Programme (3 to 6 years) and an Elementary Programme (Lower Elementary ages 6 to 9 & Upper Elementary ages 9 to 12). Learn more >>