Welcome to the Head Start group of schools.
Our journey began in 1984 with a Pre-Primary programme
and evolved to meet the needs of growing children
from the age of 15 months to 18 years.
Each phase of development is unique and Head Start endeavours
to address the needs specific to each phase.
Our core belief in every learner's ability to evolve is coupled
with the strength of our commitment and philosophy.
Buzz around our schools 2022/23
'Aikyam', our celebratory Festival of Music and Dance, December 22nd & 23rd 2022
Aikyam 2022 Highlights video
Music: A rendition of 'In the End' from the album Hybrid Theory composed by Linkin Park performed by the children of Head Start Educational Academy.
The theme of our Music Festival for 2022 was Unity in Diversity. Our Grade 11 students selected the name, 'Aikyam' which means Unity in Malayalam. The event consisted of 3 sections: Our Primary School children performed folk dances of India, Grades 4 to 7 presented what they had learnt in their Music classes, and Grades 8 to 12 composed and performed their own original music and dances. At HSEA, our Music Block consists of 7 rooms: Vocal, Guitar, Tabla, Drums, Violin, Keyboard and Dance. We decided to represent all 7 rooms at our festival and designed a large stage of 60 feet by 60 feet for this sharing. We covered the genres of Classical, Semi-classical, Folk, Rock and Pop Music. 'Aikyam' became a joyous coming together and a celebration of Music and Dance from all parts of the world.
Learn more >>
Wild World Within, Art Exhibition, December 22nd & 23rd 2022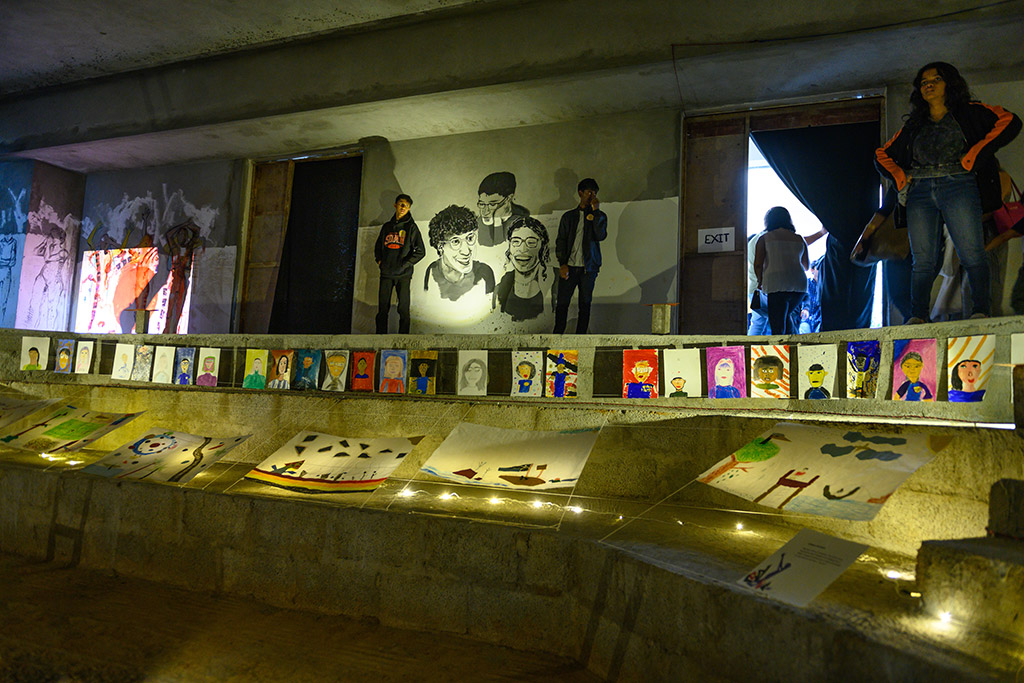 The school has an under-construction auditorium which most staff and students did not know about due to its location in the basement of the Grade 11 & 12 Block. Before it is fully ready for theatre performances, we decided to warm this 'Chamber of Secrets' or 'Dungeon'  as the space is now popularly known, with an art exhibition. Students from Grades 4-12 sent in entries, exhibited work made on walls, scrolls, through shadows, and joined in the spirit of celebrating art and expression. The following is a glimpse into this adventurous 'Wild World Within' exhibition at HSEA.
The 8th edition of the Head Start Friendship Games Golf Championship 25 July 2022
Head Start FSG Golf 2022 - Overview film
Head Start FSG Golf 2022 - Highlights film

Disclaimer: The original Copyright(s) is (are) Solely owned by Head Start Educational Academy.
Learn more >>
A Glimpse Into Our World - December 9th 2022
The energy and enthusiasm behind the learning of our Primary children came together in a presentation they called 'A Glimpse into our World'.  How we learn, working with our heart, head and hands, was highlighted through a range of experiences like projects, science experiments, exploration into civilisations, gardening, cooking, rangoli, creative writing and various forms of artistic expression.
Learn more >>
Head Start, founded in 1984
We have travelled with our children and they with us. We have grown together...sharing a purposeful journey. What is wonderful about our journey is that it continues, along different paths and avenues, but with a specific vision, to find ourselves within the connectivity of the universe. At Head Start, our greatest joy has been connecting with children, and seeing them evolve from the period of infancy to that of young adulthood; and being part of a team that shares a culture that is an integral part of our philosophy.
Read more >>
CAN WE SEE EVERY CHILD AMONGST OUR MANY CHILDREN? CAN WE HOLD EACH HAND WITHIN THE GROUP?
Founded in 1984, Head Start Montessori House of Children has branches in Koramangala and Whitefield, Bangalore. Learn more >>